LET US SET THE MOOD
With our candles, you can indulge in a sensory journey that soothes your soul and brings warmth to your surroundings. Whether you're
looking to unwind after a long day, create a romantic atmosphere, or simply add a touch of elegance to your home, our candles are here to enhance every moment.
OUR PROMISE
Experience our promise of meticulous craftsmanship. Every
candle is a true work of art, crafted with love and attention to detail. Our exclusive blend of coconut and soy wax ensures a clean burn and long-lasting fragrance, accompanied by phthalate-free oils.
Enjoy luxury, leaving no messy residue behind. Immerse yourself in a captivating range of scents, from soothing floral bouquets to
invigorating citrus bursts and everything in between. Explore our collection, discover the perfect candle, and embrace the
exceptional quality that defines our brand.

All Fragrances are Phthalate Free

100% All-natural Coconut Soy Wax

Citrus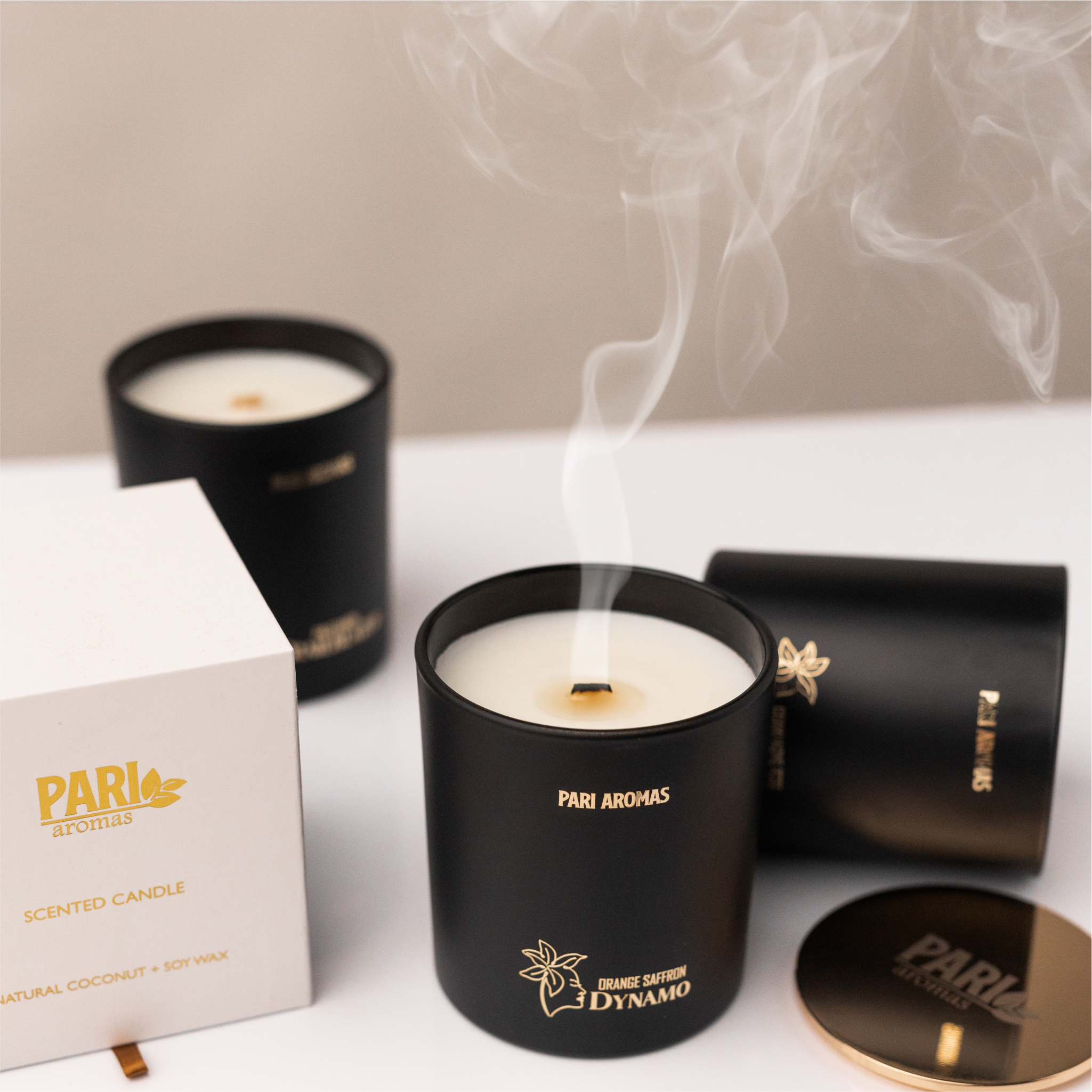 Free Delivery Only In USA Order above $75
Floral/Woody